CAN YOU SEE YOURSELF
WORKING AT MMT?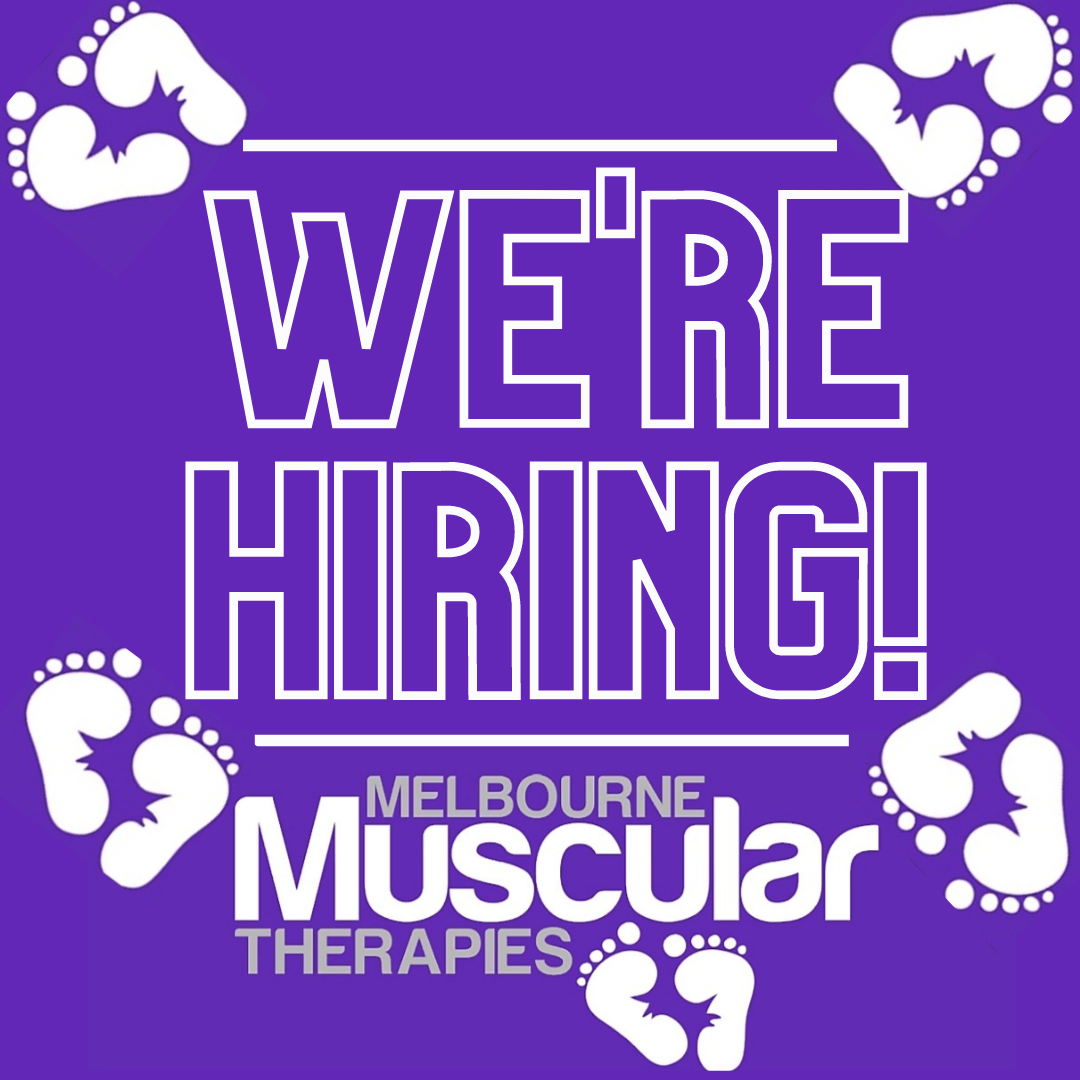 WHAT ROLE CAN YOU SEE
YOURSELF FILLING?
WE ARE HIRING
We are seeking 'gun' manual therapists to join our team of amazing practitioners.
Candidates will have relevant qualifications (minimum Remedial Massage Therapy) + experience. But more importantly, you must have a growth mindset, passion for self-betterment and personal development.
Prospective practitioners must see this career as a lifestyle and a way of living, rather than just a 'job'.
You must have a quest for a painfree and optimally functioning body yourself. Then have a desire to help others attain the same. This comes through exposure, adapting to new situations and continually evolving your education + skill-set.
You want to be a more effective manual therapist with skills to fix chronic & acute pain + dysfunction.
You have a desire to have great impact in this world and help people to live better and more optimal lives.
You must prioritise & embody health in all aspects (Body, mind, spirit)
You have a passion for strength training, pure human movement & sprinting.
You love nature, being barefoot, and pushing your personal limits.
You love working in a team and want to be involved in a group with a strong culture. You thrive in the company of people that place important emphasis on development and learning.
You are personable, easy to connect with, empathetic, and a good listener.
Most of all, you want more out of life and your time on this planet. You want purpose in your life, and to live life to its fullest, whilst being surrounded by like-minded individuals.
If you can relate to these points, or can truly and authentically see yourself growing into this position, please send your CV and cover letter to:
Melbournemusuclartherapy@gmail.com
Aaron.musculartherapy@gmail.com
Marcus@musculartherapy.com.au
Based in three locations, services at Melbourne Muscular Therapies are easily accessible. With locations in Melbourne's inner city & eastern/bayside suburbs, your favourite practitioners are never too far away. Book now to experience the Melbourne Muscular Therapies difference today.
Opening Hours
Monday: 8am - 9pm
Tuesday: 7am - 9pm
Wednesday: 7am - 9pm
Thursday: 7am - 9pm
Friday: 7am - 8pm
Saturday: 8am - 5pm
Sunday: 10am - 7pm
Opening Hours
Monday: 9am - 8pm
Tuesday: 9am - 8pm
Wednesday: 9am - 8pm
Thursday: 9am - 8pm
Friday: 9am - 8pm
Saturday: 8am-1pm (Occasional)
Sunday: 10am-5pm
Opening Hours
Monday: 10am-6pm
Tuesday: 9am - 9pm
Wednesday: 10am - 6pm
Thursday: 7am - 6pm
Friday: 10am -9pm
Saturday: 8am-2pm
Sunday: Closed